Customer


care and support

From precise tracking to personalized support, we do our best to deliver on every promise we make.
Have a quick question?
Visit our FAQ page for information on package tracking, deliveries, and more.
VISIT FAQ PAGE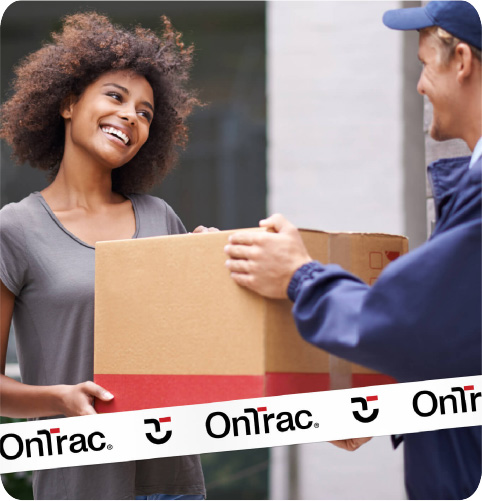 We're here to help
To contact the OnTrac support team, text (302) 246-7136* and an OnTrac representative will be happy to help. *Standard message and data rates apply. You may opt-out at any time.

To chat with a member of our team, please visit the homepage, then select the virtual assistant icon in the bottom right hand corner.


Our Hours of Operation are:
Monday-Friday: 8a.m. – 9p.m.
Saturday: 8a.m.-8p.m.
Sunday: 8a.m.-5p.m.
Our customer service call center is closed on:
New Year's Day, the 4th of July, Thanksgiving Day, and Christmas Day.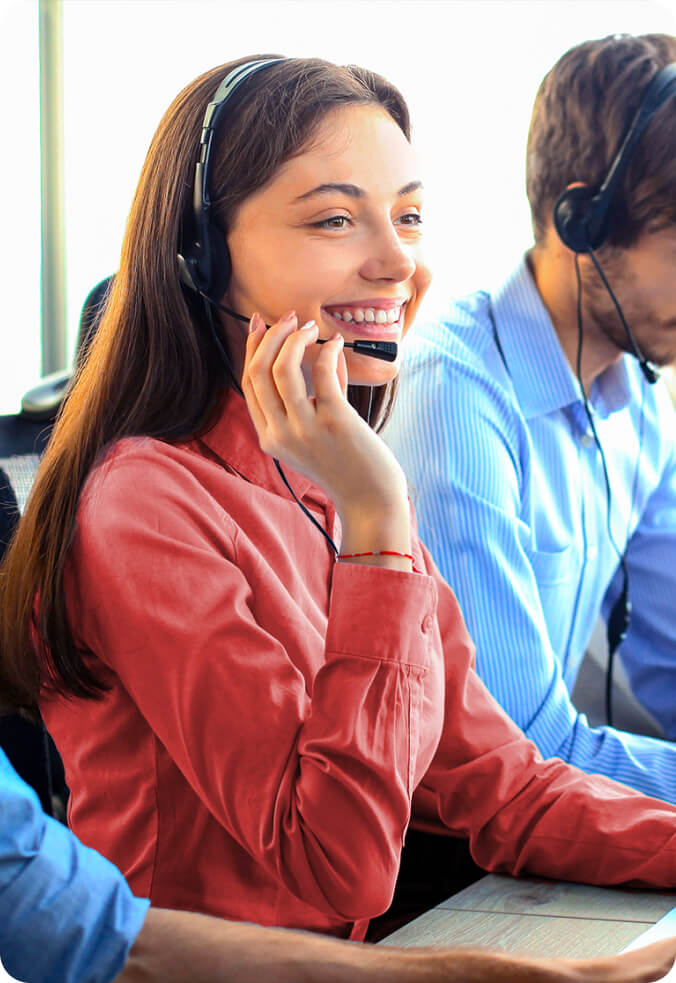 Frequently Asked Questions
Why is my parcel not tracking?

Did your order just ship? Please allow at least 1-3 days after receiving your order shipment notification for tracking updates to appear. Some shippers can take up to 24 hours to add your tracking information.

Did you enter order number instead of tracking number? Make sure to enter tracking number, which you can find on your order page, or in the shipment notification email.

How do I track my OnTrac package?

Please visit the tracking page on the website and enter your tracking number. After you enter your tracking number, please hit "Track Your Package" to see the latest status.

What do I do if my package is marked as delivered but I can't find it?

If your package is marked as delivered but you cannot locate it, please submit an inquiry after tracking by choosing "Tracking shows delivered; no package". This will open an investigation for the package. Then check your email for more information on the investigation process. If you've already submitted an inquiry and it's been more than 2 business days with no updates or package location, please contact your retailer for next steps and further assistance.

I want to be notified of updates to my package status

To receive real time updates on your order through the NotifyMe Program, please track your package and click the "NotifyMe" button next to "Shipment Progress". Follow the prompts to opt in for text notifications when your package goes out for delivery, when there is an attempt, or when the package is delivered.

I don't have a tracking number. What do I do?

Contact your retailer for tracking information. Your tracking number will begin with "C", "D", "1LS", "LS", "LX", or "BN".

Help! I can't find my package.

We want to help! Please click here to view the status of your package. If you still need further assistance, fill out the form on the tracking page with your tracking number and contact details. After you submit the form, you will receive an email with a case number for your reference. Please allow us up to 48 hours to investigate so we can respond to you with the latest information about your package and next steps.