The growth opportunities for retailers in the e-commerce industry today are greater than ever—but so are the challenges. Over the last three years, retailers working to capitalize on e-commerce penetration and heightened demand have had to balance meeting consumer demands for faster home delivery with price hikes, surcharges, and capacity constraints that erode profitability and put the customer experience at risk.
The duopoly has admittedly prioritized revenue quality over their retail partners since the start of the e-commerce shift. And while this strategy has helped national carriers generate billions of dollars in profits while their volumes have declined, retailers have been getting squeezed by the resulting price hikes that hurt their margins. In the last year, two-thirds (68%) of top online retailers have experienced an off-schedule price increase on top of general rate increases, with the majority of these price hikes falling between 5-9% (37%) or 10-19% (33%).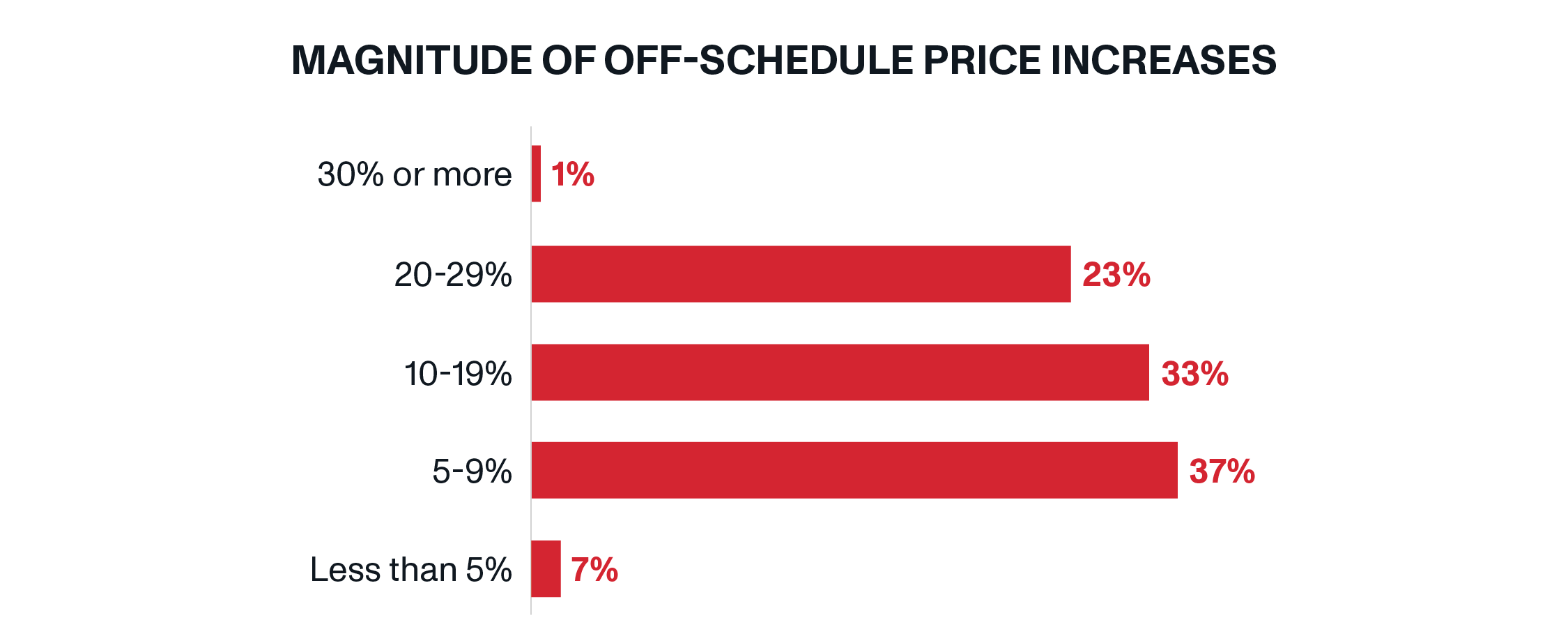 Many retailers have already implemented strategies to compensate for higher shipping costs, with 87% opting for slower shipping, despite consumers' clear demands for faster delivery. This is a dangerous move that puts those retailers at an increased competitive disadvantage and risk of losing customers.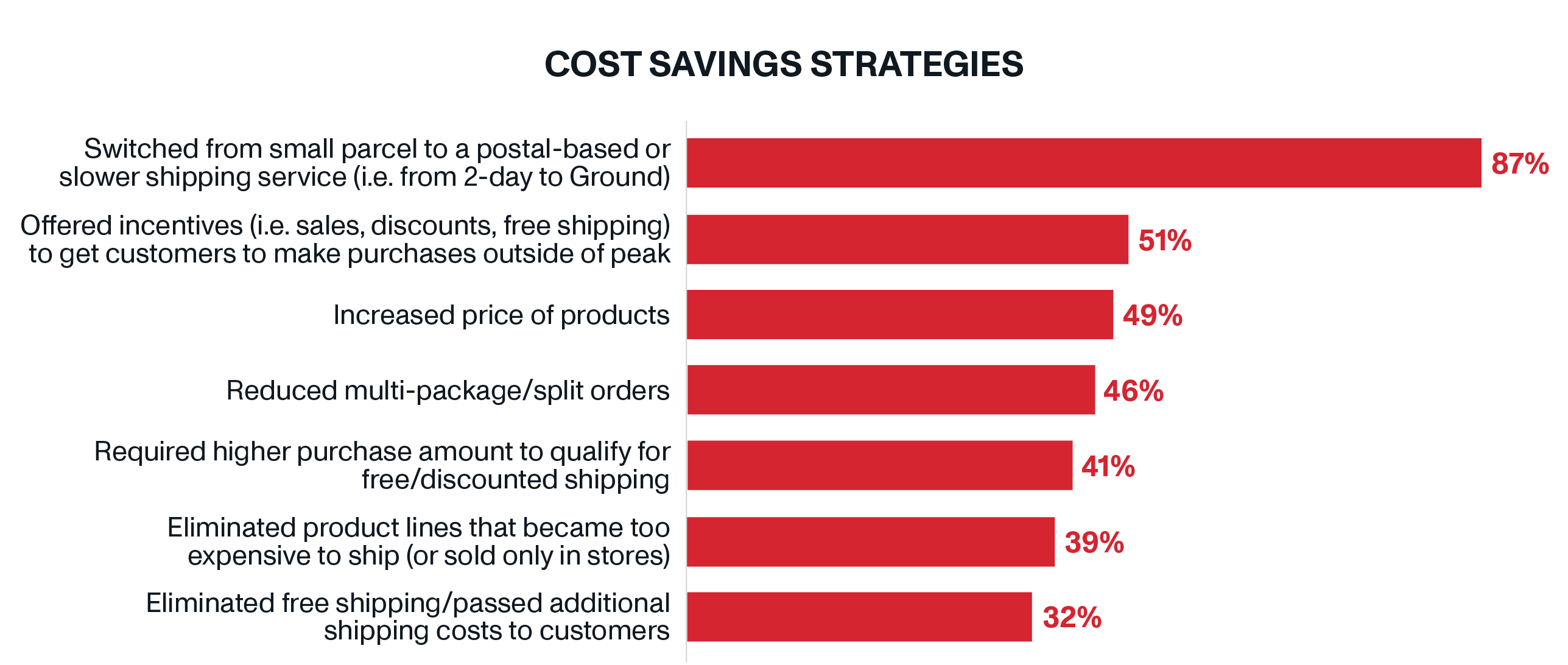 How can retailers offset these cost increases and protect their margins, while ensuring they meet consumer expectations of faster delivery?
Alternative carriers help retailers by providing faster delivery, better shipping rates, and greater flexibility than national carriers. Compared to the duopoly, alternative carriers can deliver up to two days faster, while offering 10-35% cost savings. Cost is a top driving factor when choosing to send their business elsewhere, with 83% of retailers indicating they would switch from FedEx/UPS to save up to 20%. At the same time, retailers have chosen alternative carriers based on faster delivery (60%) and cost savings (36%). In addition to cost and speed, geographic coverage is an imperative factor when retailers determine whether to work with an alternative carrier. A partner that can provide the best combination of all the benefits associated with alternative carriers, along with a large delivery network that reaches the majority of a retailer's customers, will lead to a more streamlined supply chain strategy and prevent a retailer from having to onboard multiple carriers.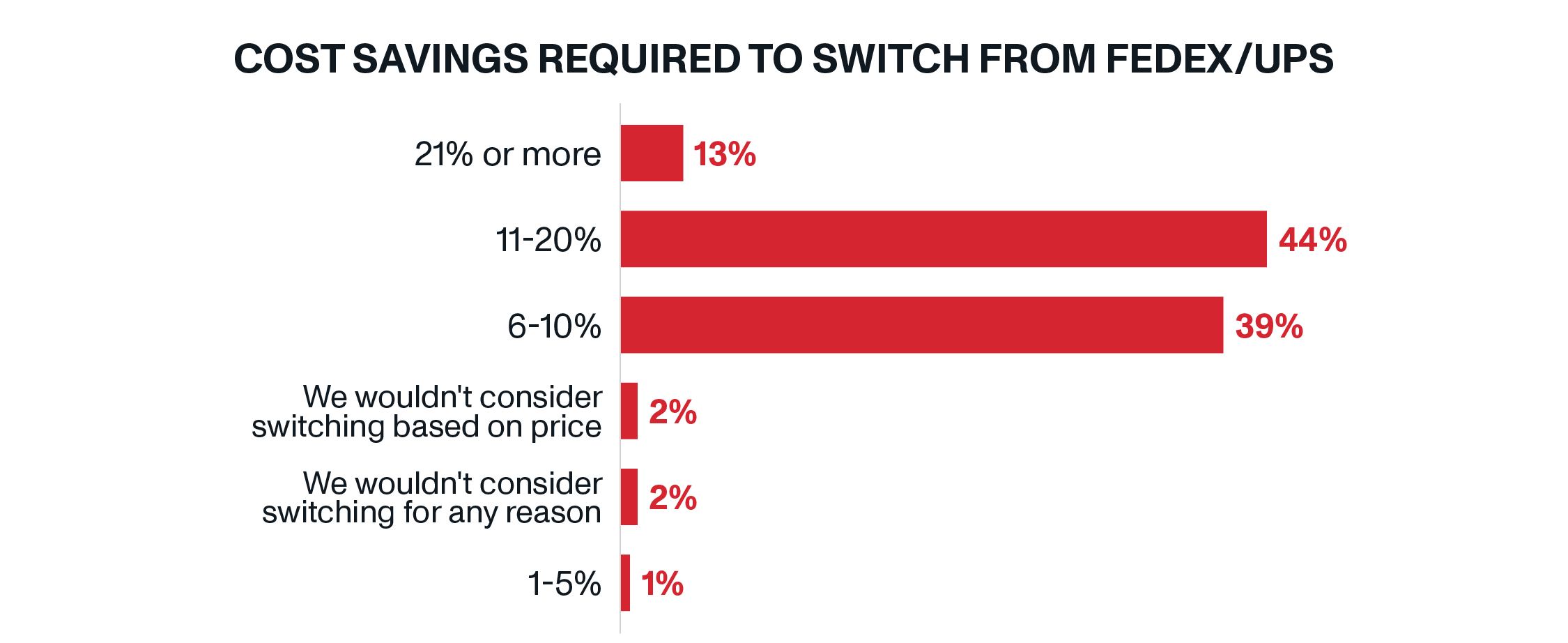 Raising prices in an inflationary, increasingly competitive environment, with no signs of letting up, necessitates that shippers look to alternative carriers. Retailers that fail to diversify their carrier mixes and continue to rely on single-carrier strategies will increasingly feel the pressure from rising costs and risk falling behind their competitors.