OnTrac is excited to announce the launch of our e-commerce transcontinental parcel delivery service to help retailers reach their customers across the country in the most populated metropolitan areas with faster, more reliable home delivery at a lower cost. The transcontinental service connects OnTrac's complementary East and West coast delivery footprints to move packages from coast to coast in as little as three days.
Our teams are constantly working to understand our retail customers' needs and determine how we can provide the most impactful solutions. The feedback we received from our retail partners on the East and West Coasts highlighted the need for a carrier with our speed, reliability, and service but with a nationwide reach, leading us to combine our complementary operating footprints to launch our new transcontinental delivery service. The response from our customers has been overwhelmingly positive, as many leading, omnichannel retailers and direct-to-consumer brands have signed up to secure volume ahead of our launch.
How Will Retailers Benefit?
Our transcontinental service combines the scale of national carriers with speed, greater capacity, cost-savings, flexibility, and personalized service to help retailers win customers and build brand loyalty.
The benefits of our transcontinental service include:
Meet consumer expectations and foster customer loyalty with faster, more reliable delivery.
Move packages across the country in as little as 3 days.
Reach 74% of the U.S. population across 30 states and Washington, D.C. in major metropolitan areas
Coast-to-coast coverage empowering retailers to scale their business and reach more customers across major metropolitan areas.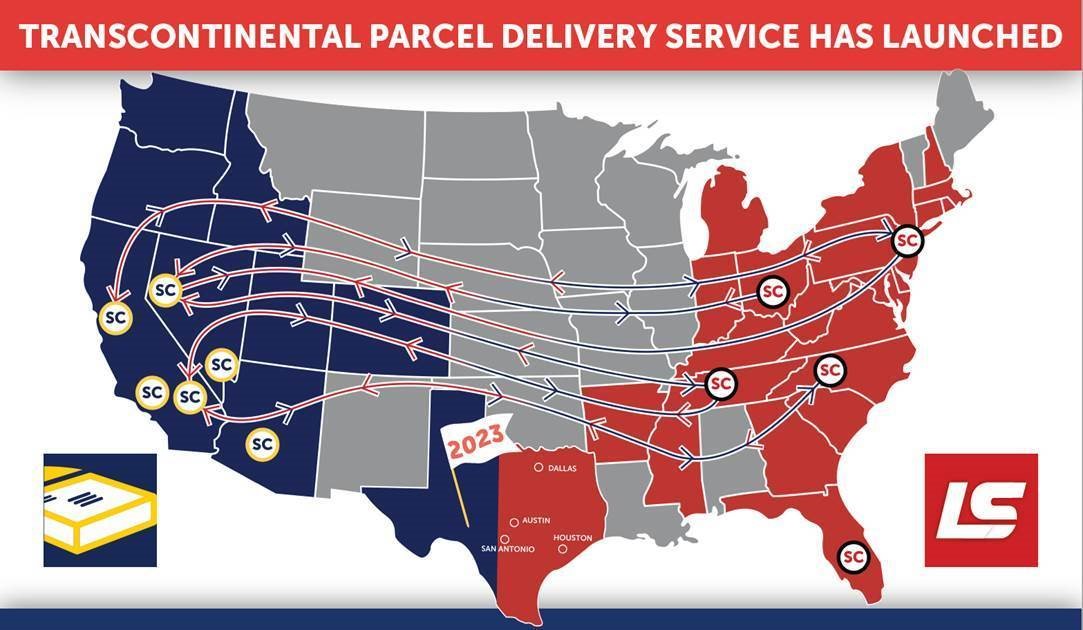 As a dedicated, long-term partner, we are proud to help our customers solve problems and scale their businesses. Our transcontinental service empowers retailers to grow by opening up more markets, enabling access to the country's largest population centers, and providing faster delivery at a more affordable cost. This new service is a major win for retailers seeking growth, and we have even more developments on the horizon. We are working to continue to expand our operations and have plans to launch in Texas in 2023 to reach an additional 19 million consumers. By this time next year, we will be able to help retailers reach 80% of the U.S. population across the country's major metropolitan areas.
Carrier diversity has become fundamental to supply chain success in the wake of the e-commerce shift. By merging LaserShip and OnTrac and launching our transcontinental delivery service, we have evolved from regional carriers into a faster, cost-effective, coast-to-coast alternative for retailers and a critical part of the e-commerce infrastructure. Retailers will finally have a transparent, supportive, long-term partner that can offer nationwide coverage, speed, service, and reliability, while helping them protect their margins and expand their businesses to build long-term success.
Why Is This Important?
Since the pandemic first accelerated the shift to e-commerce, retailers have had to adjust their shipping strategies to accommodate rapid growth, overcome new challenges, and meet consumers' evolving expectations. At the same time, retailers have been getting squeezed as national carriers continue to implement rate increases, surcharges, and crippling volume constraints.
The impact of the cost increases and capacity constraints being levied by national carriers is being felt by retailers across the e-commerce landscape. Sixty-five percent of top online retailers have experienced an off-schedule price increase in the last two years, on top of general rate increases. Additionally, 34% of retailers currently have their shipping capacity capped.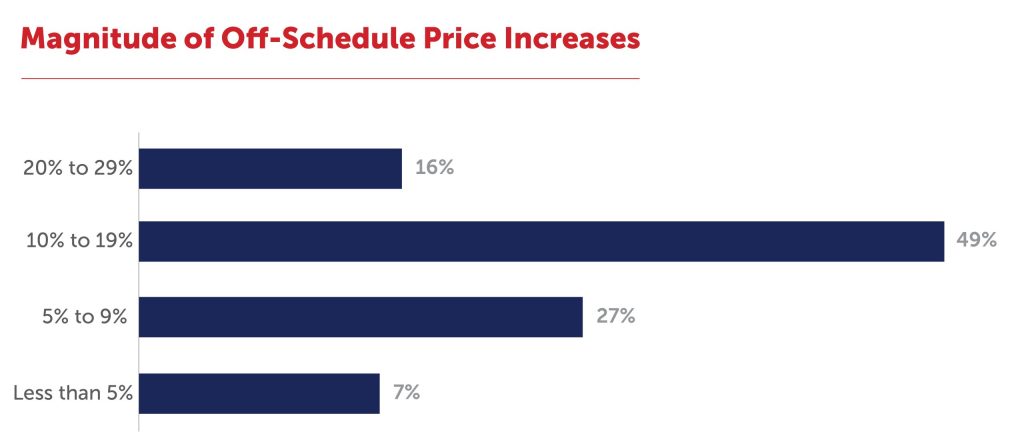 Raising prices and continuing to cap shipping volume in an environment where capacity is already extremely tight necessitates that shippers look to alternative carriers. With our new transcontinental service, retailers will be able to offset rising costs and capacity challenges, while reaching their customers on a national scale.
What's Next?
Our transcontinental service is the first of many innovations to come as we work to integrate the LaserShip and OnTrac networks to form the first pure-play, coast-to-coast partner of choice for last-mile e-commerce deliveries.
We are thrilled to launch this service to help our e-commerce shipping partners meet consumer demands of faster delivery, achieve growth, and protect their margins, while diversifying their carrier mix to build flexible, resilient supply chains.
Learn more about our transcontinental delivery service.