When COVID-19 sparked the shift from in-store to online shopping, retailers had to revamp their supply chains overnight. Retailers rushed to add alternative carriers to accommodate heightened volume and offset the seemingly endless surcharges and rate increases implemented by FedEx and UPS.
Though initially fueled by the pandemic, the race for carrier diversity is not slowing down today.
Alternative carriers have become a critical part of the e-commerce infrastructure. Today, 89% of retailers rely on alternative carriers. Of those, three-quarters (76%) are sending 16-50% of their total volume to alternative carriers.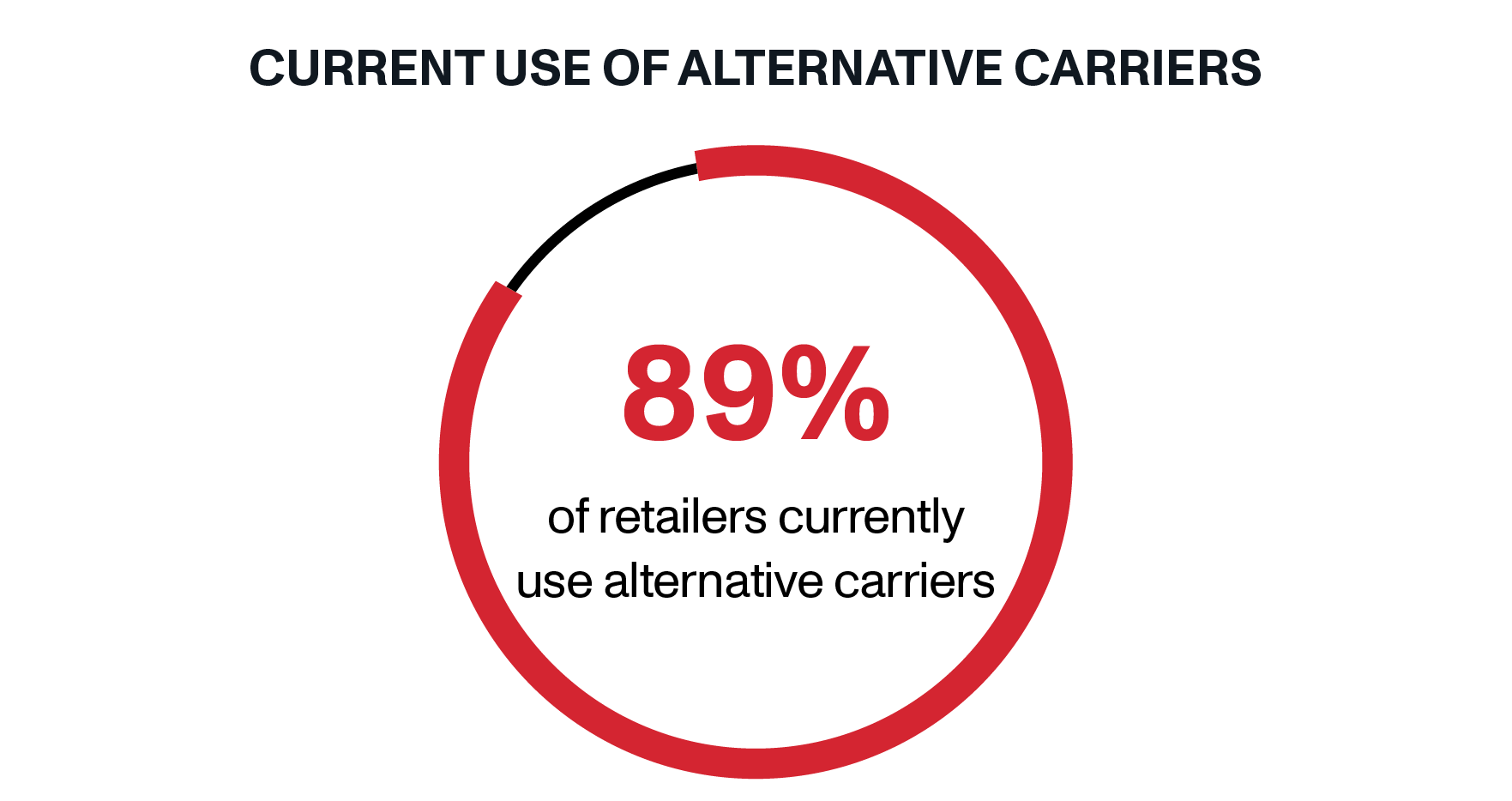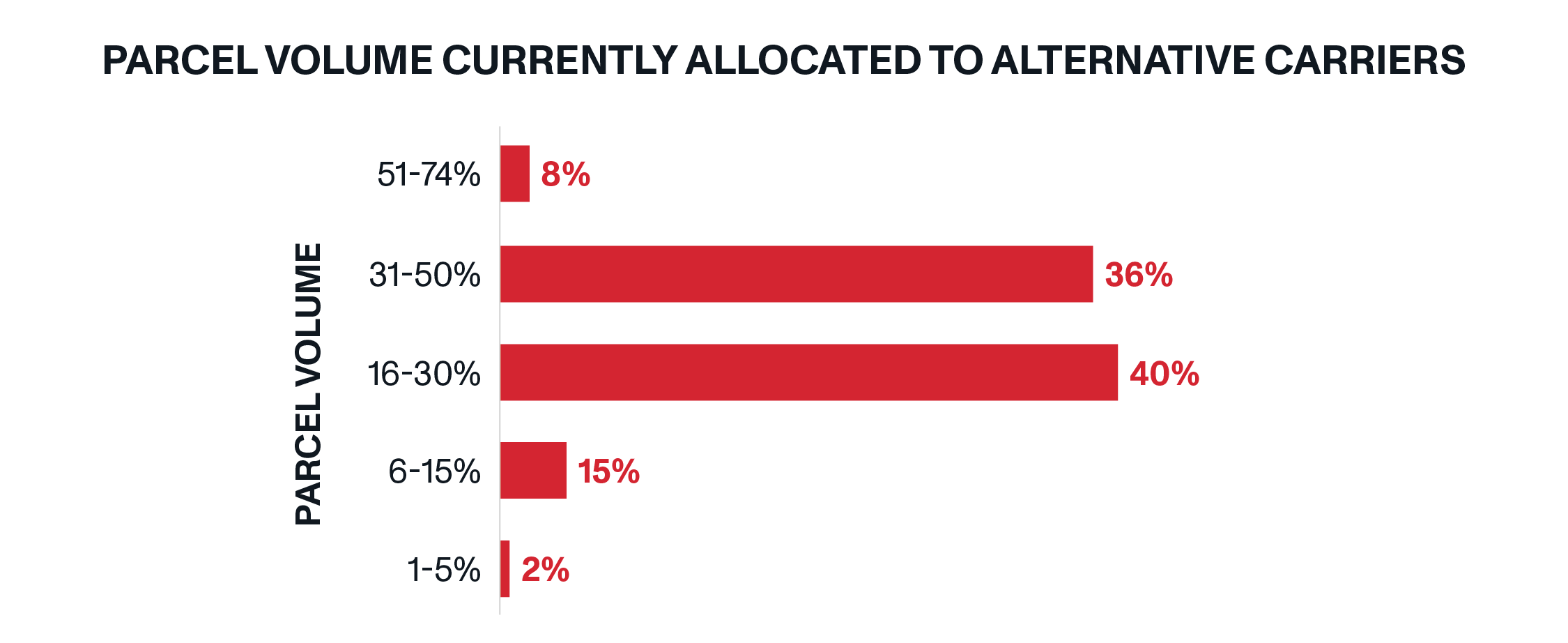 This use of multi-carrier strategies is expected to continue, with more than half (53%) of retailers planning to use alternative carriers over the next year. This data makes a compelling case for the staying power of alternative carriers, which were responsible for only 4% of parcel deliveries in January 2020.
Why are retailers diversifying their carrier mixes? Compared to national carriers, alternative carriers provide faster delivery times, lower costs, greater flexibility, and more personalized support. Sixty percent of retailers chose to use alternative carriers due to faster delivery, with another 36% indicating they were influenced by cost savings. Retailers also cited quality of delivery experience, on-time performance, and coverage as driving factors.

While carrier diversity has become fundamental to a successful parcel strategy, there is a risk of over-diversification.
According to project 44, retailers on average used a record high of 6.17 last-mile delivery carriers in June. That number stayed nearly the same in July, with an average of 6.14 carriers in July. However, it's important to note that not all carriers are created equal. When evaluating a potential carrier, retailers should consider the following factors:
Speed: In today's instant gratification economy, consumers are increasingly choosing retailers that provide faster delivery. It's imperative for retailers to choose a carrier that can meet consumers' expectations of faster delivery in order to remain competitive.
Cost-Savings: Retailers should look for carriers that can offer the most cost-effective options to help them reach their customers.
Service: A strong on-time performance record is critical, as well as an innovative tracking experience to make sure customers are satisfied.
Network Coverage: A carrier that can provide the greatest amount of geographic coverage will keep retailers from having to onboard multiple carriers to reach customers in different locations.
Experience: A reliable, proven carrier with experience, expertise, and infrastructure can help retailers keep up with the evolving e-commerce delivery landscape.
As e-commerce grows and brand loyalty declines, retailers that diversify their carrier bases by moving away from the two national providers and partnering with a proven alternative can differentiate themselves from the competition. Retailers should act now to diversify their carrier mixes with a carrier that can provide the best combination of the factors listed above. The right carriers will be transparent, flexible, and long-term partners who are committed to your success.